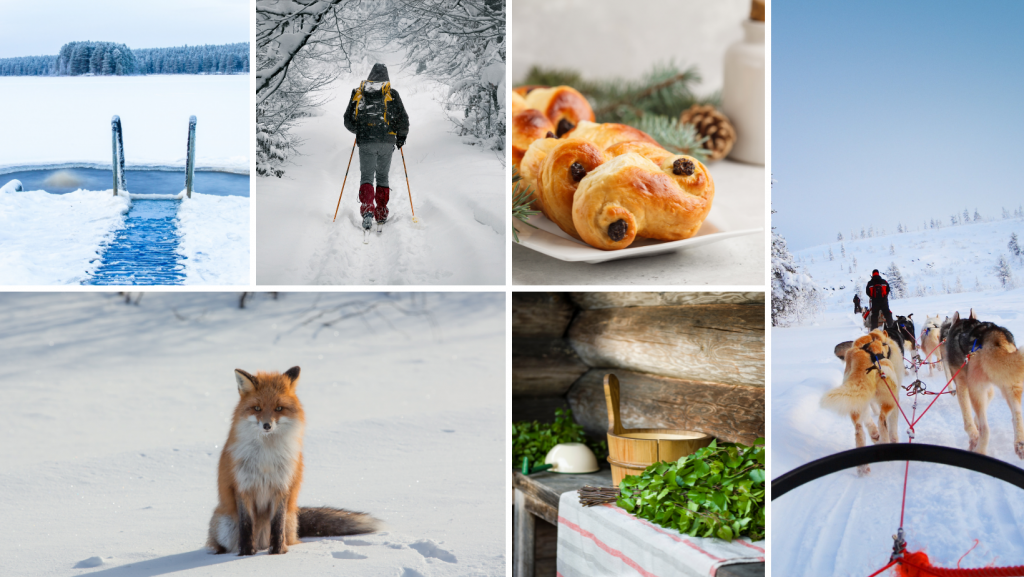 For many of us the past years have been a challenge. Whether you have worked from home or have had a workplace to go to, things have not been as they used to be. Far from it! In one of the Gallup webinars the presenter said something interesting about the pandemic. "It is as if we have been in the same storm, but in different boats – each coping differently with the situation at hand."
Many feel exhausted and there is a real danger that the next pandemic concerns mental health. That is why NOW is a good time to invest in happiness – both as individuals, families and as societies at large. One wonderful example comes from Buthan. Did you know that Bhutan measures currently gross national happiness? It is measured as:
Psychological Wellbeing
Material Wellbeing/Standard of Living
Good Governance
Health
Education
Community Vitality
Cultural Diversity and Resilience
Balanced Time Use
Ecological Diversity
Investing in happiness has paid off for them! Bhutan must be the unlikeliest pandemic success story, yet they offer a really inspiring example of making happiness a goal and combining happiness and health in an innovative way. Resilience and compassion played a huge role in the relief efforts the country made during the pandemic.
As you may know Finland was chosen as the happiest country in the world for a fourth time in a row again this year. But our relationship to happiness is quite complex. For example the most famous finnish prowerb on happiness says: "Kell onni on, se onnen kätkeköön." Which means "May the one who has happiness hide it." There are many other sayings like that in finnish where low key, modest enjoyment is emhasized. Just like elsewhere, in Finland too happiness is connected to family, health, friends and love but in recent studies nature seems to be of particular importance for Finns. Experiencing nature in different ways, being in nature and bringing nature in in form of plants, flowers and yes, pets. Nature is a source of finding peace and meaning. It is enjoyed with friends and family but also in solitude – experiencing silence and stillness on purpose. It is a place to find yourself, meditate, exercise and whenever the weather permits our forests are available freely for berry and mushroom picking as well. It is no wonder that in one study finnish respondents described forests as their private sanctuary.
Right now happiness and pursuing it is possibly more important, than ever as each of us start to feel a bit worn out with the dragging pandemic. Happiness has many benefits to health and wellness and Finns are experts on finding happiness in the nature. It has been noted that Finns have easy access to nature, there are trails everywhere and even in bigger cities it is possible to find a forest or lake nearby. Nature offers many opportunities to fun, joy, peacefulness and relaxation. According to latest research even 15 minutes outside in the nature can have a positive effect on your happiness. It really is worth a try! Exploring nature is also mostly free or pretty low cost activity, so some form of nature is available to us all. Here are some ideas on what to explore:
Take a brisk walk outside! Remember, even 15 minutes a day can make a difference. If at all possible, take advantage of the little daylight we have right now as a bonus and walk at lunchtime. How about making a little lunch walk in a close by park a daily habit? During the darkest months before the lasting snow falls, walking in darkness can be fun too. Wear reflective gear, remember to dress in layers and choose appropriate footwear.
Plan a picnic outdoors or visit a National Park. There are a plenty of options really. Nothing says relaxation as loud as roasting sausages by the camp fire. If you want to invest, tryl local guides – they have many wonderful stories to tell and you can order a ready made picnic menu so you can concentrate on enjoying the trip.
Try Nordic walking! I remember when the Nordic walking poles became popular people joked that the walkers had forgot their skis. Nordic walking is surprisingly effective and great fun with a walking buddy.
Go to work or where ever you need to go using a bicycle instead of a car. Yes, its true. Now you can ride your bicycle year around. There are fatbikes and special winter tires for bicycles as well. This is a true move towards hard core nature enjoyment.
P.S. Don´t let the weather scare you. As you can see from the examples above it is a matter of having proper clothing options for each weather type and you are all ready to enjoy the nature at its best.